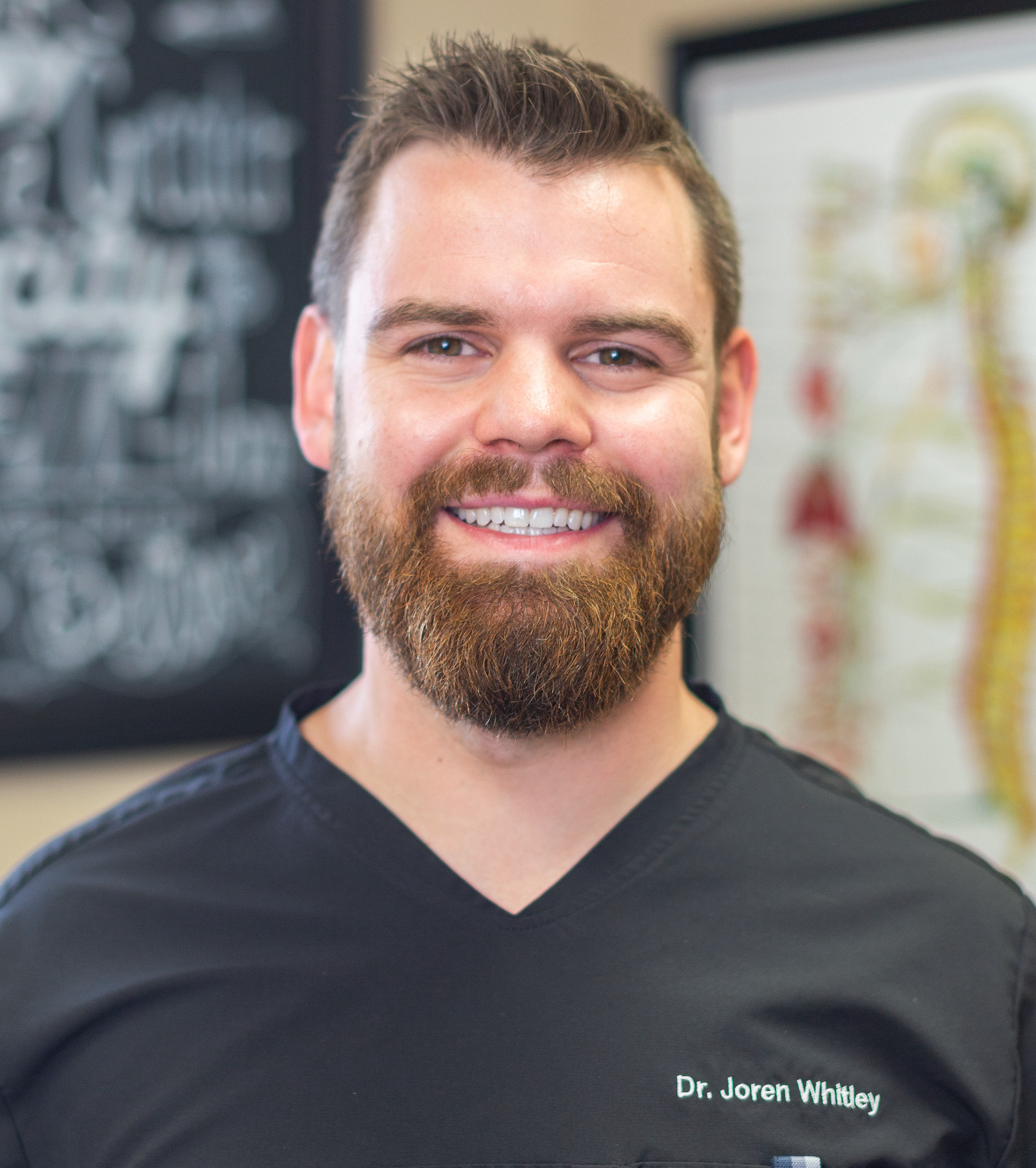 Dr. Joren Whitley
Chiropractor/Owner
Dr. Whitley grew up in Oklahoma and many of its surrounding states. In 2012 he received a Bachelors of Science degree in Biochemistry and Molecular Biology from Oklahoma State University. During college Dr. Whitley worked as a laboratory technician for the National Institute for Microbial Forensics & Food and Agricultural Biosecurity and the United States Department of Agriculture.
After college he worked in concrete construction where he was injured on the job. This led him to find Chiropractic and ultimately his love for how the body functions.
Dr. Whitley Graduated from Parker University in Dallas, Texas in April 2016 with a Doctorate in Chiropractic. He then opened our Edmond Office in January 2017. Since then he has been the Chiropractor for the OKC Ballet, UCO POM Squad and the animal Chiropractor for the OKC Zoo and many other Animal Sanctuaries and Safari's. He has also gained international attention on TikTok with his work on domestic and exotic animals. Being featured on The Tamron Hall Show, Buzzfeed, Unilad, and many more.
Dr. Whitley has a passion for working on people and animals alike, helping to unlock their bodies ability to function at its very best.
Oklahoma Chiropractic Group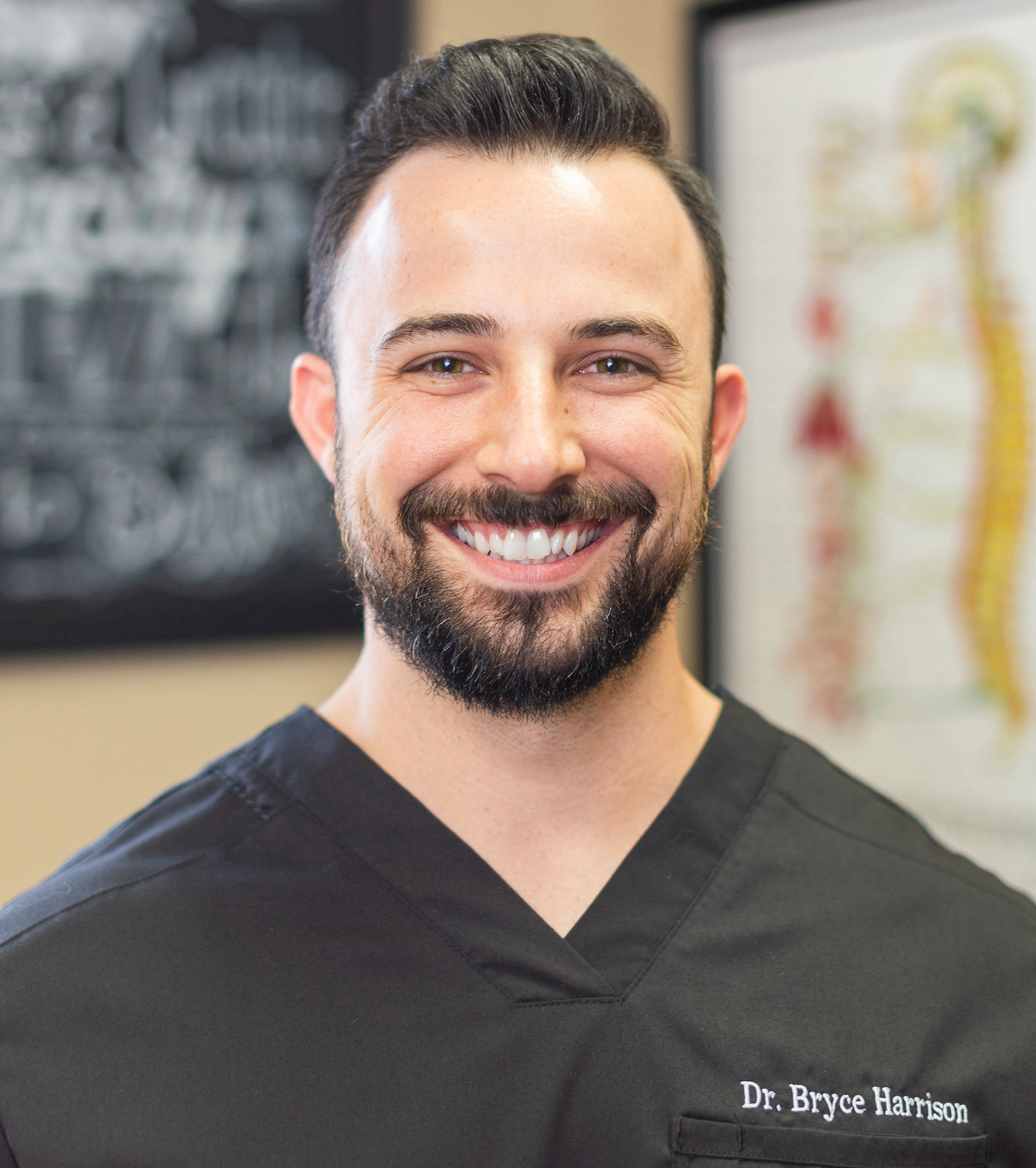 Dr. Bryce Harrison
Chiropractor
Dr. Harrison grew up in Miami, OK, and attended The University of Central Oklahoma where he completed his Bachelor's Degree in Kinesiology and Exercise Science while taking courses for a Minor in Nutrition. Health and fitness have always been an important facet in his life present even in the jobs held during his college career.
He managed two college fitness centers and occasionally did personal training while in college.
He first found chiropractic after a shoulder injury in the gym. After his experience and what he learned about the benefits to health as wellness, he decided to pursue chiropractic further and moved to Dallas to attend Parker University.
Halfway through the chiropractic program at Parker he enrolled in the Master's Degree of Functional Nutrition program to further round out his knowledge. After graduation, he moved back to Edmond to begin serving the community with Oklahoma Chiropractic Group
Oklahoma Chiropractic Group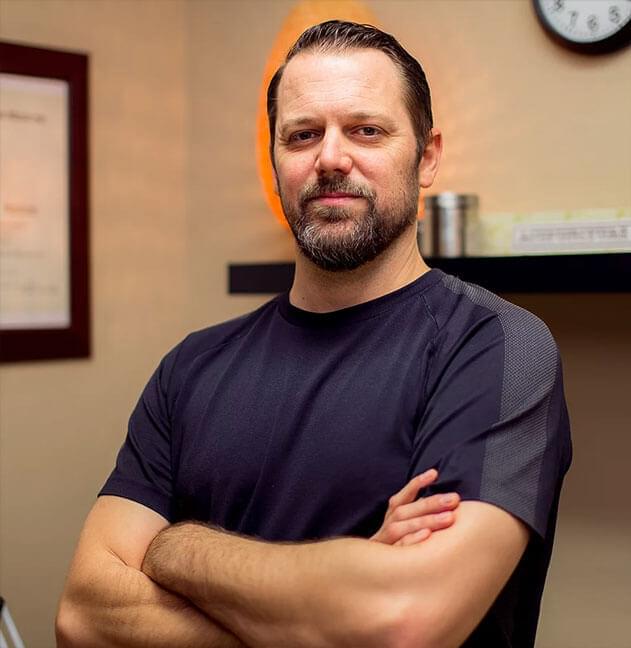 Justin S. L.A.C.
Acupuncturist/Message Therapist
Justin is a Nationally Board Certified Acupuncturist and a Licensed Massage Therapist in the State of Oklahoma. He started his journey in the holistic healing arts from his hometown of Elk City, Ok.
Growing up in western Oklahoma and Colorado Springs, CO during elementary and middle school he was involved in Boys Scouts and loved all things outdoors, hiking, biking, camping, and backpacking.
When Justin's dad, Je", completed his training in Massage Therapy in Colorado, they moved back to Elk City, where Je" began his Massage business and Justin went to high school. After high school, Justin attended Oklahoma State University in Stillwater and received his Bachelors in Physiology with a Minor in Biology.
With initial aspirations for medical school, he decided to pursue a more holistic route and moved to Austin, TX enrolling in a Graduate program
for Traditional Chinese Medicine. He received his Masters in Acupuncture and Oriental Medicine in 2010 and became NCCAOM certified for Acupuncture and Oriental Medicine shortly after and returned to Elk City to practice Acupuncture in his dad's clinic.
In 2018 Justin went back to school for Massage Therapy, got his Massage license in Oklahoma, and began working at Oklahoma Chiropractic Group as an Acupuncturist and Massage Therapist.
Justin has 2 boys who he loves to hang out with within his free time and he still loves the mountains, backpacking, and anything outdoors. Come see Justin for a drug-free approach for all your aches, pains, and other ailments.
Stay Natural. Stay Healthy.
Oklahoma Chiropractic Group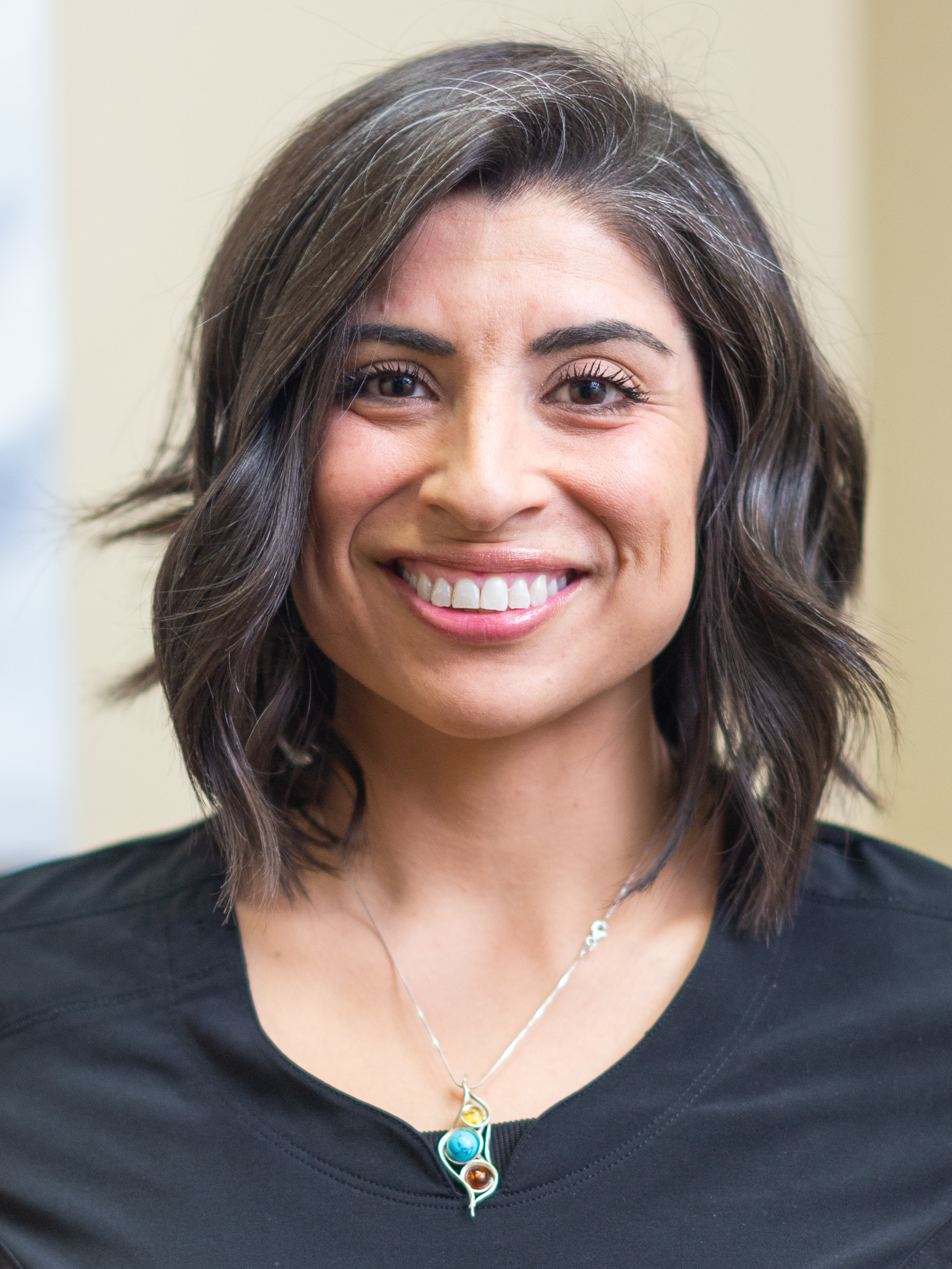 Natalie Q.
Message Therapist
Natalie grew up in Edmond, Ok. In 2018 she became a Licensed Massage Therapist. Her drive to go to massage school started with wanting to help her parents during their health issues.
She graduated from Integrated Massage Therapy College with over 1000hrs of training in Swedish, Deep Tissue, Trigger Point, Prenatal, Myofascial Release, TMJ, Migraines, Medical Massage, and Sports Massage.
After school, Natalie furthered her massage education to End of Life and Palliative Care. In 2020, she took the year to stay at home for her Dad's hospice care, where she was able to apply everything she's learned.
Natalie's other passions involve long-distance running, weight lifting, bike riding, and a newfound love for yoga. Being an athlete who has had her fair share of injuries, she has used her experiences to help many others overcome the pain and stress they endure.
Oklahoma Chiropractic Group